New Permanent Post @ Sab Breweries.
Job Information
Category

Location

Contract

Full Time

Pay

(Negotiable)

Benefits

Bonus payment, Medical aid and Transport

Extras

This job is suitable for students.

Listed

Mar 23, 2021

Expires

May 22, 2021
SAB Brewery Is looking for Workers

Positions Available

●Administration clerk
●Receptionist
●Office admin
●General work
●Drive C1
●Drive Ec
●Forklift
●Security guards
●Assistant drive
●Clean
●Stockpacking

Requirement:

~Drivers licence Code 08/10/14 with pdp
~Grade 10-12
~3-5 years experience in driving

For more info call Mr Maleka : 0678152683
NB: jobs that require an up-front payment are scams. Your discretion is advised.
Company Information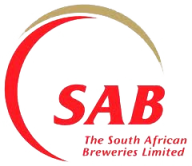 Find this job on a map
Address: Mbombela, Nelspruit, Mpumalanga, South Africa
Contact Information
Contact Person: Mr Maleka
Cell: 0678152683
Work: 0678152683
Fax: 0862725218
Classified Number: 3234221
More job Recommendations: