Madadeni Hospital Jobs Available For
Job Information
Category

Location

Contract

Full Time

Pay

(Negotiable)

Listed

Jan 18, 2022

Expires

EXPIRED - Mar 19, 2022
Contact Hr Manager before you apply:060-408-1041./076-392-1701.

OUR HOSPITAL IS URGENTLY LOOKING FOR THE FOLLOWING PERMANENT WORKERS.

■POSITIONS AVAILABLE
■Ambulance drivers
■Clearners
■Security guard
■Ancillary nursing
■Porter
■Payroll
■Enrolled nursing
■Paramedics
■Ambulance assistance
■Drivers
■Washing laundry
■Reguirement:
■Grade 10-12NQF level 4
■experience needed 2/4
■For more information contact Hr Manager
Mr Mokome:060-408-1041/076-392-1701.
NB: jobs that require an up-front payment are scams. Your discretion is advised.
Company Information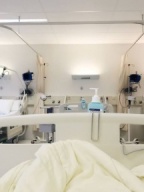 Contact Information
Contact Person: Mokome
Cell: 0763921701/0604081041
Home: 0763921701/0604081041
Work: 0763921701/0604081041
Classified Number: 3288248
More job Recommendations: