Drivers Code 10/14 Needed Urgently For More Info Contact Mr Malepe 082 570 9409....
Job Information
Category

Location

Contract

Full Time

Extras

This job is suitable for students.

Listed

Aug 5, 2020

Expires

EXPIRED - Oct 4, 2020
TRANSN£T COMPANY LOOKING FOR GENERAL WORKER'S AND DRIVERS

Office Number:082 570 9409

Please Note: The below position is currently available in throughout South Africa
Reference Number:000785
If you have grade 10 and looking for a job, then this opportunity is for you. Transn£t Freight Rail has permanent General Worker and drivers vacancies
Position Purpose:
Responsible for opening and closing twist locks as well as other terminal ad hoc duties.

Position outputs:
• Clean buildings
• Clean containers
• Open/close twist locks of container wagons
Qualifications & Experience:

• Grade 10 or level 2
Competencies:
• Cleaning procedures / techniques

Skills
• Time management
• Reading and writing
• Decision making
• Communication

Attitudes
• People orientated
• Safety conscious
• Cultural awareness
Capabilities
• Physically fit

How to Apply?
Applicants that are interested in applying for the advertised position must apply by contact Mr Malepe
JOB LEVEL
Junior
BASICSALARY R17,000-R25,000
Negotiable more info contact Mr Malepe

Office Number:082 570 9409

Fax:0864715907
NB: jobs that require an up-front payment are scams. Your discretion is advised.
Company Information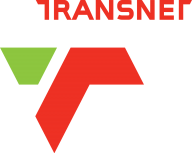 Contact Information
Contact Person: Mr malepe
Cell: 0825709409
Home: N/A
Work: 0825709409
Fax: Fax:0864715907.cv
Classified Number: 3158775